Take control of your voice, data, contact center and mobility lifecycle
zLinq helps IT teams solve their three biggest communications challenges – wasted spend, wasted time, and strategic technology management.
Communications Lifecycle Management
IT leaders managing large communications footprints across multiple locations face a complex set of challenges:
Wasted Budget: Companies typically overspend by as much as 30% (or more) on their communications infrastructure and services.
Wasted Time: Effective management of a multi-location enterprise often requires IT resources to spend over 2 hours, per location, per month.
High Risk of Strategic Technology Initiatives: IT teams are under increasing pressure to balance communications innovation, while mitigating security and compliance risks, and supporting hybrid environments.
zLinq provides multi-location enterprises with Communications Lifecycle Management, a solution designed to simplify the responsibilities of buying, managing, and optimizing all voice and data assets. zLinq acts as an extension to your IT team and combines proprietary software, project management expertise, benchmarking data and provider APIs to effectively manage and enhance the full lifecycle of your voice and data assets.
zLinq Benefits and Proof Points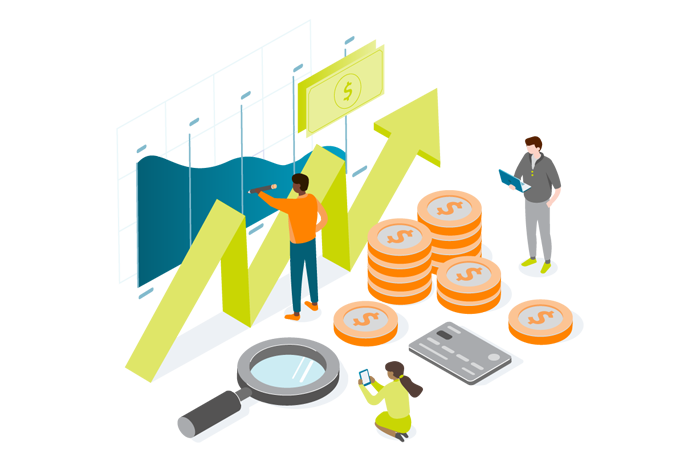 Cost Savings: On average, zLinq customers recover 13% in their telecom spend within one year and realize a 171% return on investment throughout the lifetime of their contract.
Time Savings: Working as an extension of your team, we take on the administrative tasks associated with voice and data assets, MACDs, contracts, credits and billing errors, all tracked real-time in our customer dashboard.  
Strategic Technology Management: Our Advisory Service engineers help you define your technology requirements, and manage the procurement, implementation, and ongoing optimization of your strategic voice and data initiatives.
"zLinq got to 644% of their savings guarantee for us. The engagement has gone extremely well, we constantly recommend you. We used an agent before and when they reached out couple months back asking if zLinq is delivering, I told them emphatic 'yes'. ​

Kent Richards, CIO Blue Federal Credit Union (37 Sites)​. $343K Saved to Date
Our Services
Inventory, Audit, & Optimization
Strategic Advisory Services
Our Scope
zLinq works with multi-location enterprises as a vendor-neutral extension of their IT team to manage the full lifecycle of their voice and data assets to solve the challenges of wasted spend, wasted time, and strategic initiative management.

"Before I even took this job, zLinq was on the top of my list of people to bring in. You know your stuff and I knew you guys would be a huge asset to me and the company"

VP of IT, 47-location Senior Living Provider
The zLinq Advantage
Benchmarking: 1,000+ customer benchmarking database, focused on mid-market enterprises
Vertical Specialization: We support clients in multiple industries but have heavy concentration of Banks, Credit Unions, Healthcare and Manufacturing giving us deep understanding of industry-specific challenges
Buying Power: We manage over $3.5M in monthly telecom spend across 350 providers, giving us leverage to negotiate the best rates on your behalf
Purpose-Built Software: Real-time access to your entire telecom asset inventory and cost-savings
Telecom Expertise: Dedicated Customer Service managers average over 15+ years of telecom experience each
Success Guarantee: Our "budget neutral" pricing ensures your savings always exceed our fees – or we cut you a check for the difference